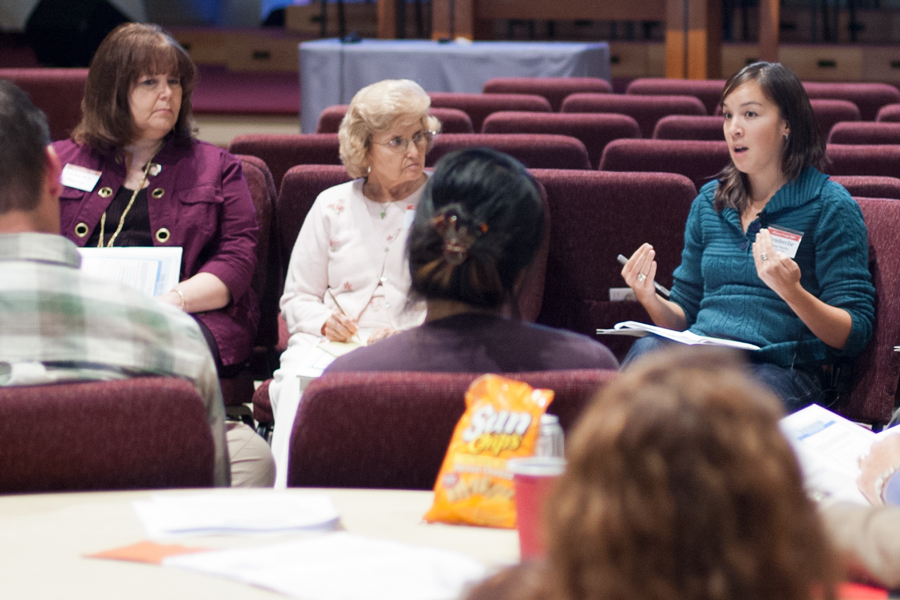 After marching for racial justice alongside Rev. Martin Luther King Jr., Rabbi Abraham Joshua Heschel said, "When I marched in Selma, my feet were praying." When prayer meets action, real and transformational change is possible.
For each video in our "Living in a Warmer World" series, we offer one suggestion for an action you can take to engage the wider world, in an effort to transform it toward climate wellness. Each of these actions will have bigger impact—and be more fun!—when you involve others. Consider inviting a few friends and fellow congregants to engage in these practices along with you.
---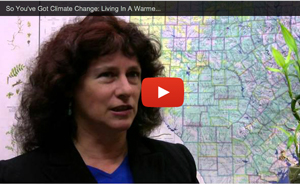 Week one. "Climate Change as a Chronic Condition"
Start talking. Sometimes the politically-charged nature of the climate change conversation in our country scares us into silence. But climate change is real, it's caused by humans, and it's happening right now—and we need to talk about it in order to be able to take meaningful action. So, start talking to your friends and loved ones! Share your fears, and your hopes. Help them find good, scientific information if they are interested in learning more (the Union of Concerned Scientists is a good place to start). Share our videos on your Facebook, Twitter, and other social media sites. Remember all the while to speak and act in a spirit of love.
---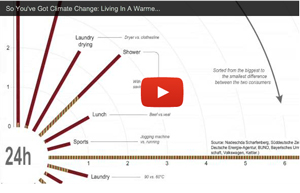 Week two. "Small Changes, Big Impacts"
Gather allies. Find out who else in your congregation might be interested in caring for the environment, and invite them into conversation with you. Is there an active green team at your house of worship? If so, attend a meeting. If not, begin exploring how you and a few others might get one started. Check out our resource on "How to Start a Green Team in Your Congregation," or send us an e-mail.
---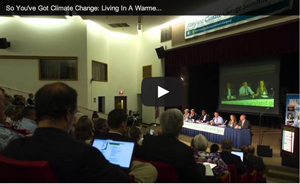 Week three. "Working Together, Locally and Globally"
Talk to Your Clergyperson. The clergyperson in a congregation can help the community as a whole understand that caring for the environment is a moral and religious concern, and these leaders can help encourage a community to take action.
If you are a member of a religious community, speak with your clergyperson and ask him or her to teach or preach on the subject of climate change. If you are a clergyperson, begin incorporating teachings about climate change and other environmental concerns in your regular teaching and preaching.
For resources from a variety of faith traditions, see our "Religious Resources – Caring for Creation" page.
---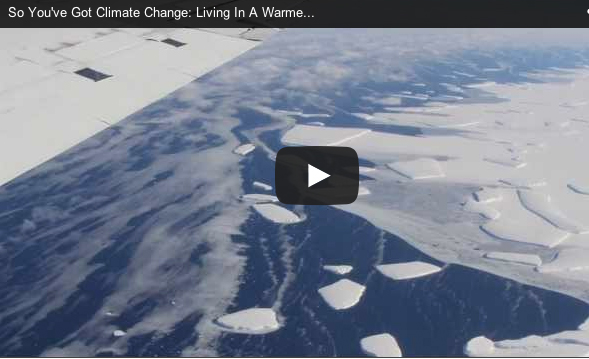 Week four. "Climate Change Tipping Points"
Communicate In Your Community. Write a letter to the editor about climate change and submit it to your local paper. For some tips about how to write a letter to the editor, click here. You might also consider writing a blog post, if you have an online presence, or writing something for your congregational newsletter.
All of these public communications are good ways to show the larger community that people are concerned enough about climate change to take action.
---
Week five. "Know Your Sources"
Attend a Local TXIPL Meeting. There is strength, inspiration, and encouragement to be found in connecting with other religious leaders who are concerned about climate change. In Fort Worth, Dallas, Austin, San Antonio, and San Marcos, local TXIPL groups are working together to green their congregations and communities.
Go to one of their meetings, or—if there's not a group in your area yet, let us help you get one started.
---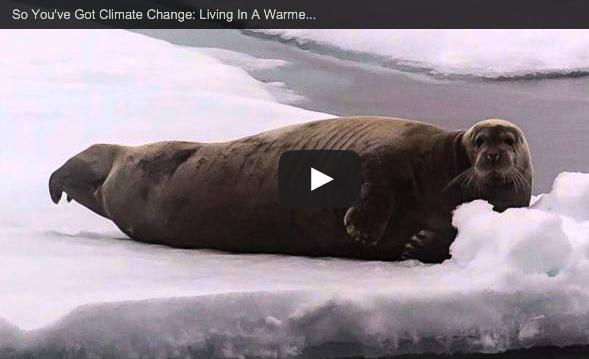 Week six. "Preserving Diversity"
Contact Congress. Our elected officials need to know that we are concerned about climate change, and we want them to take action.
If you live in Texas, you can find contact information for your Congressional Representatives, Senators, and state officials at the "Who Represents Me?" website. Or here, the USA.gov website will help you call, e-mail, or mail U.S. state and federal elected officials and government agencies.
After you call, e-mail, and write, host a letter-writing party at your home or congregation, and invite others in your community to contact their elected officials, too.
Together, we can make a difference.