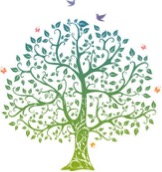 The 2015 Houston Creation Care Fest & Environmental Extravaganza on September 27, 2015 will feature presentations by experts on the environment to address the The State of Our World.
In addition to the talks provided by the speakers, there will be childrens' activities about nature for children 5 and older, as well as informational materials from local environmental non-profit organizations.
This is a wonderful opportunity for people of all faiths and ages to gather and learn about the world in which we live, the challenges we face, and what we can do in our own communities to be compassionate and active stewards. 
When? Sunday, September 27, 2015
Where? The University of St. Thomas, Robertson Hall* 
Schedule of Topics and Speakers
1 p.m. The State of the Air  | Professor Dan Cohan, Rice University, Department of Civil and Environmental Engineering
1:45 p.m. The State of the Waters | Professor Hyun-Min, Texas Southern University, Department of Environmental Science and Technology
2:30 p.m. The State of the Land | Professor Maury Harris, University of St. Thomas, Department of Environmental Science and Studies
3:15 p.m. The State of the Plants | Professor Chris Gabler, University of Houston, Department of Biology and Biochemistry
4:00 p.m. The State of the Animals | Kathryn Hokamp and Ben Johnson, Rice University, students in the Department of Ecology and Evolutionary Biology
*There are Metro bus stops nearby for lines 25, 56, and 82; parking is available in the lot located on Graustark near Alabama for $5, and bike parking is available in front of Robertson Hall. 
For more information about the event, please contact Lisa or call 713-372-7345.