"Think globally; act locally."
We are best positioned to act locally, where we can influence the response to climate change within our communities and faith congregations.  Texas Interfaith Power & Light acts locally through interfaith environmental networks (IENs).  The IENs bring together people from diverse faith traditions to share their religious teachings of care for each other and the ecosystems on which we depend.  These teachings empower us to act for the well-being of all.  Together, people of faith light the way for our communities, by demonstrating an effective religious response to climate change and related environmental challenges.
IENs are already active in several Texas cities.  They are working for environmental justice and to restore well-being and wholeness to the ecosystems that we share.  Learn more about the IENs on their Facebook pages.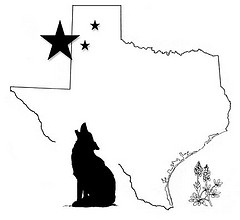 Interfaith Environmental Network of Austin
Dallas Interfaith Power & Light
Fort Worth Interfaith Power & Light
Interfaith Environmental Network of Houston
San Antonio Interfaith Power & Light
Contact us to get involved or to start an IEN in your community.
Fort Worth Interfaith Power & Light:  Sandra Soria
Interfaith Environmental Network of Houston:  Lisa Brenskelle 
San Antonio Interfaith Power & Light:  Diane Duesterhoeft 
All other Texas communities:  Katrina Martich 
Why Interfaith?
"The problems we face today, violent conflicts, destruction of nature, poverty, hunger and so on, are human-created problems which can be resolved through human effort, understanding and the development of a sense of brotherhood and sisterhood. We need to cultivate a universal responsibility for one another and the planet we share." - The Dalai Lama
All of the world's religions offer religious teachings that call us to care for others and the ecosystems that nourish and sustain us.  When leaders of different religious traditions come together, we demonstrate the ability to bridge differences and focus on our shared concerns and needs.  Within our communities, we provide an example of what can be accomplished when people work together for the well-being of all and the wholeness of creation.  Together, we show the world a better way to care for each other and the ecosystems we share.  
Why Environmental?
"The maternal sea is polluted, the heavens are rent, the forests are being destroyed and the desert areas are increasing. We must protect creation. Better yet, we must embellish it, render it spiritual, transfigure it. But nothing will be done unless there is a general conversion of men's minds and hearts." - Patriarch Ignatius IV of Antioch, A Theology of Creation
As people of faith, we care about a multitude of issues - hunger, poverty, strife, homelessness, and much more.  Climate change will exacerbate these issues.  It impacts food production, drinking water, and the viability of many communities in their current location.  We cannot respond to these issues without addressing the long-term sustainability of the ecosystems that we rely upon for sustenance.
Why Network?
"The first law of our being is that we are set in a delicate network of interdependence with our fellow human beings and with the rest of God's creation."  - Desmond Tutu
Each of us has been endowed with unique gifts and talents.  The wholeness and well-being of all life on earth only can be achieved when we work together, sharing our gifts and talents.  Together, in a network with each other, we harness the power of our many gifts for the good of each other and the entire world.