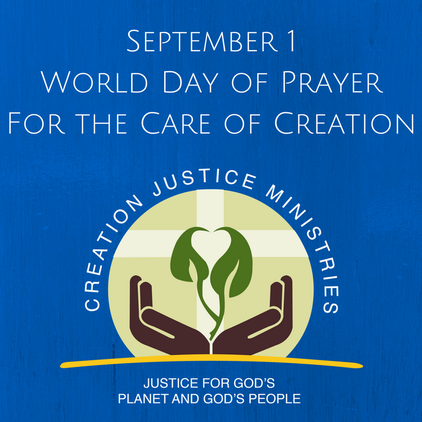 Friday, September 1, is the ecumenical World Day of Prayer for the Care of Creation in the Christian religion.  On this day, Christians throughout the world enter the Season of Creation.   The season continues to October 4th, when many churches celebrate the Feast Day of Saint Francis of Assisi.  
The Orthodox Church's Ecumenical Patriarchate of Constantinople started the World Day of Prayer for the Care of Creation in 1989, when the Patriarch issued the first encyclical on the environment.  The observation has grown into a worldwide ecumenical event.  The World Council of Churches has invited churches to participate since 2008, and Pope Francis established the observation within the Roman Catholic Church in 2015.   
The Season of Creation is a time set aside for Christians to reflect on the gift of God's creation.   It's a time of repentance for self-centered actions that have damaged creation.  It's also a call to action for the restoration of peace and wholeness (Shalom) to creation.  This call leads Christians to right relationship with God, each other, and all other living beings.        
Resources for the Season of Creation