Join with people of all faiths—or no faith at all—in caring for our shared environment on World Water Day!
On Sunday, March 22nd, from 1:30-4:30pm, we will engage in hands-on environmental stewardship by removing invasive species and planting native plants in wetlands at the Willow Waterhole Conservation Reserve. This event will offer activities for all ages and skill levels, so bring the whole family, neighbors, and friends!
Meet at the Gathering Place, located at 5310 South Willow Drive, Houston, to sign in. Metro Bus lines 33 and 163 stop nearby. Tools and supplies will be available, but participants are asked to bring empty milk jugs or soda bottles to use in watering the new plants. In addition, those who can are asked to bring wheelbarrows, rakes, and shovels, to ensure sufficient quantities for volunteers.
This event is organized by Christ the King Evangelical Lutheran Church, Congregation Brith Shalom, and the Dialogue Institute of the Southwest, in partnership with the Willow Waterhole Greenspace Conservancy. The Conservancy requires signature of a waiver to participate.
Contact Lisa at gcs.lrc@gmail.com or (713) 372-7345 for more information, to sign up, or to get a copy of the waiver form.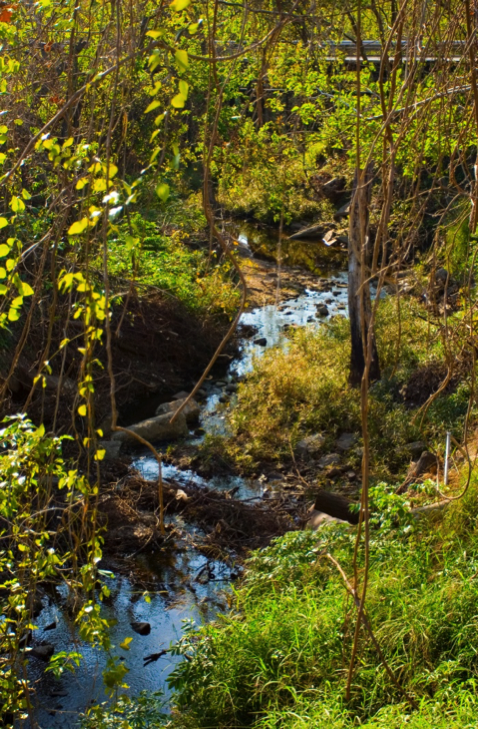 The site of the "trash bash" conducted at the Fall 2014 Interfaith Environmental Stewardship Event.