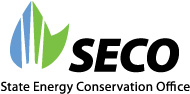 The Texas State Energy Conservation Office's LoanSTAR Pilot Program, "5-FIVE-25," provides financing for energy-related cost-reduction retrofits for facilities owned and occupied by Community-Based and House of Worship non-profit organizations. This program provides low-interest rate loans to assist those institutions in financing their energy-related cost-reduction efforts. The program's revolving loan mechanism allows successful Applicants to repay loans through the stream of energy cost savings realized from the projects.
Program Summary
The "5-FIVE-25" Pilot Program name is based on the loan structure: 5% interest rate, five-year loan repayment term, and $25,000 maximum loan amount. It is anticipated that Applicants will use the post-retrofit energy cost savings to repay the loan.
Applications are due June 28, 2013. The total budget allocation for this statewide program is $250,000.
Eligible Energy Cost Savings Projects
For the purposes of this application, examples of acceptable projects include:
Lighting and lighting controls
HVAC and related equipment
Energy management systems and equipment control automation
For more information and to apply, visit the SECO website.