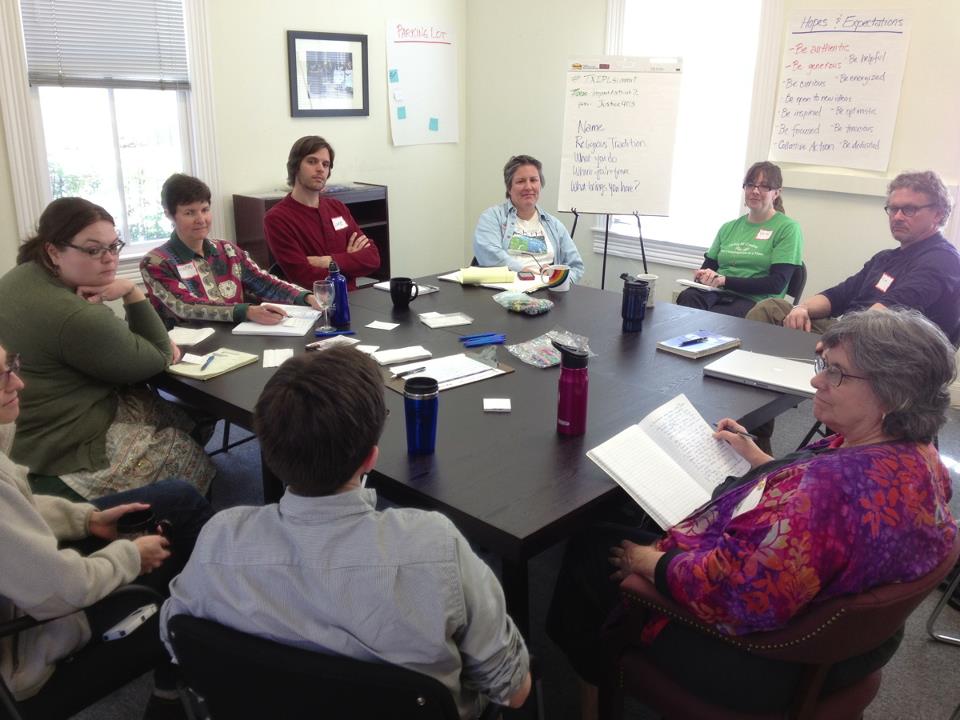 On Thursday, February 21st, leaders from Texas Interfaith Power & Light's local affiliates met in Austin for the first TXIPL Local Leaders' Summit, co-hosted by TXIPL and its Austin affiliate, the Interfaith Environmental Network (IEN). This one-day retreat brought leaders together from Christian, Jewish, Unitarian, Baha'i, and Hare Krishna traditions; and from Dallas, Houston, San Antonio, and Austin (with Fort Worth leaders unable to attend at the last minute). The goal of this one-day summit was simple: to support local leaders and the work they are doing.
Over the last year, TXIPL has worked with leaders in these cities to encourage and support the development of local chapters, modeled after the successful Austin chapter, IEN. Now in varying stages of organizational development, many of these local groups are holding regular, monthly meetings and are working to make a real difference in their communities.
In addition to regular monthly programs held at local congregations, the Fort Worth IPL group sponsored a successful event at Brite Divinity School in October, 2012 entitled, "Water Matters: An Interfaith Conversation about the Environment in North Texas." That event caught the eye of a local reporter, who wrote a feature story in the Fort Worth Weekly a month later about the group and its involvement in local environmental issues—including the fact that Fort Worth IPL leaders testified at an August EPA hearing in Arlington and issued a strong statement about cement kiln pollution.  
The Dallas IPL group has a website and meets once a month for shared learning and community building. They are co-sponsoring, along with the Sierra Club, an event on Sunday, March 3rd, to help people learn how to use Texas' Power to Choose website. For their March 18th meeting, they are partnering with the Keep Texas Parks Open initiative to raise awareness about the value of Texas state parks and the potential budget cuts that threaten their future.
The San Antonio and Houston IPL groups will also co-sponsor programs about the Texas state parks—in Houston on April 18th and in San Antonio, on April 29th. The San Antonio group is one of the newest local chapters of TXIPL, and while Houston is in the beginning stages of organizing, it has held several successful events over the last few years.
Austin's Interfaith Environmental Network continues to be a leader. Its monthly symposia regularly draw between 30-50 people; its Energy Action Team working group is actively engaged in lowering carbon emissions among participating houses of worship and is finalizing a manual to help other local congregations do the same; and IEN leaders continue to advocate for sound environmental policies at the local level, ranging from Austin's plastic bag ban to the restructuring of Austin Energy's rates and their effect on low-income communities and houses of worship. IEN's co-chairs, Rabbi Steve Folberg and Rev. Tom VandeStadt, helped lead the TXIPL Summit.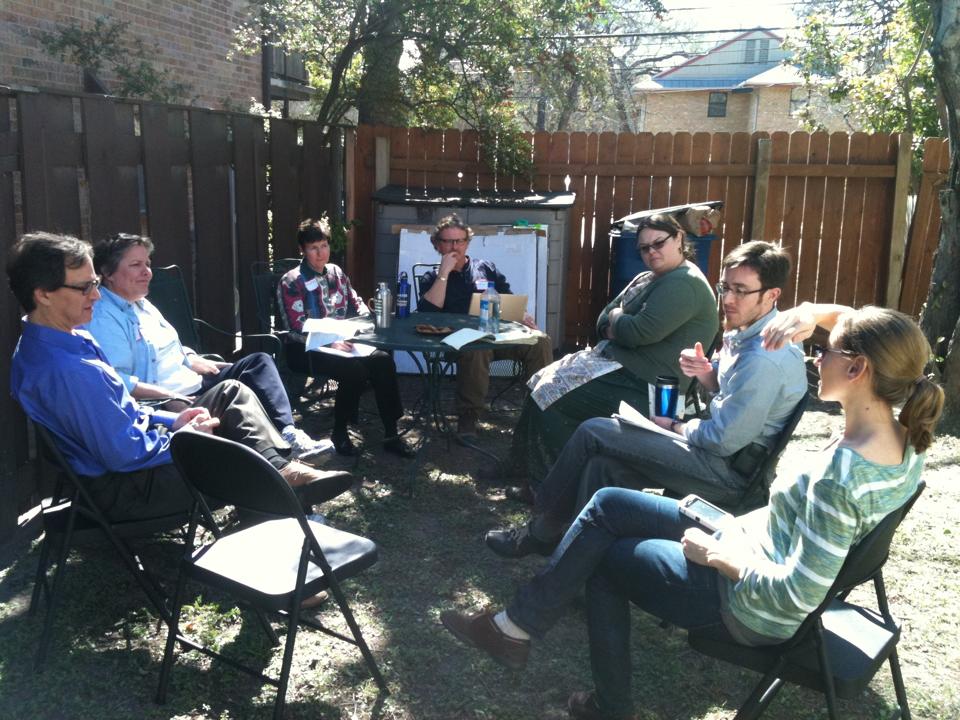 The feedback from participants of the TXIPL Local Leaders' Summit has been overwhelmingly positive. Toward the end of the one-day retreat, one of the participants said, "I see now that the local chapters are an important piece of a much bigger picture." After a session focusing on the role that religious practice can play in sustaining environmental justice work, one participant expressed new learning, saying, "It's not one or the other—it's about your whole life being a spiritual practice."
The last few years have taught us that where climate change and other environmental issues are concerned, grassroots initiative and engagement is key. It is our hope that by investing in local chapters and encouraging their leaders, we will increase our effectiveness all across the state and help build momentum for real change. As we do so, we are mindful that the way we seek change is as important as—and even helps to create—the change we seek. By fostering a supportive, connected community of religious leaders committed to caring for creation, sustained and guided by teachings and practices of our religious traditions, we seek to create, together, a better, sustainable Texas for all God's people.