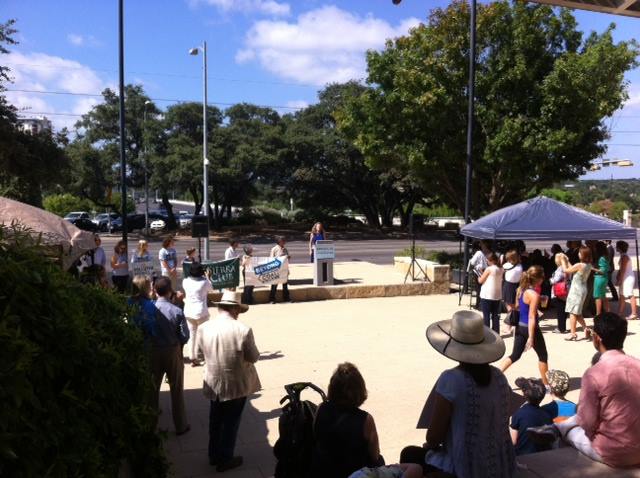 On Wednesday, August 5, Austin's Mayor Steve Adler, Representative Donna Howard, many City Council members, and a host of Austinites joined together at Austin City Hall for a press conference in support of President Obama's recently announced Clean Power Plan, which places limits on carbon pollution from power plants across the nation.
Mayor Steve Adler opened the event by pointing to the floods, drought, and wildfires that have affected Austin and the surrounding areas in recent years as symptoms of climate change. "While the time for action on climate and carbon pollution was long ago, I applaud President Obama and the EPA for making history by bringing forward the Clean Power Plan to put common sense limits on carbon pollution from power plants," Mayor Adler said.
The Clean Power Plan set forth by President Obama and the EPA requires a 32 percent reduction in carbon pollution from the power sector's 2005 levels by 2030 and encourages more use of renewable energy resources such as solar and wind.