The Clean Power Plan gives us the first-ever national standards on carbon pollution from power plants. While the electric power sector is responsible for nearly 40 percent of the carbon dioxide pollution in the United States—our largest single source—until now there have been no national limits on the amount of carbon pollution these plants can pump into the air.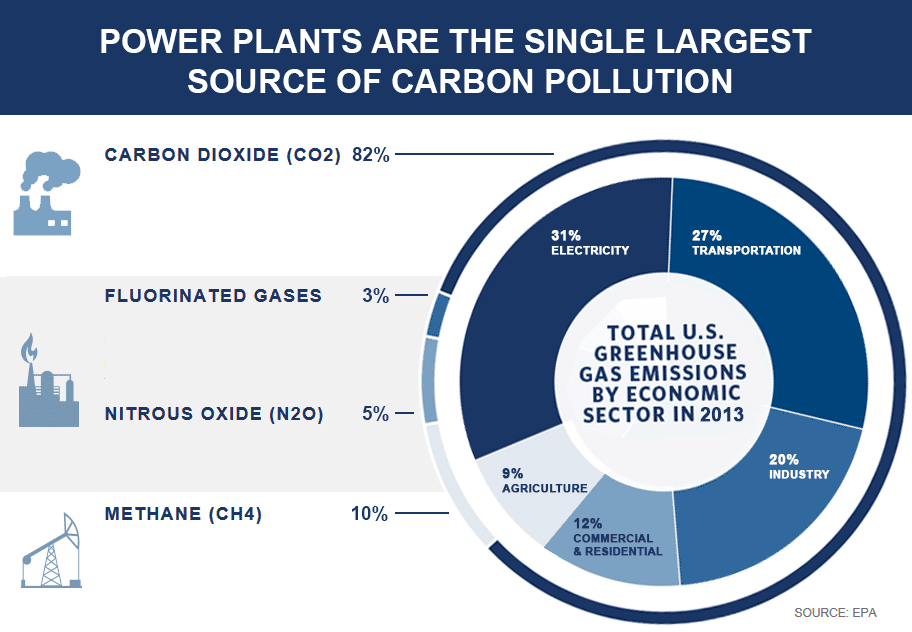 The Clean Power Plan will bring health and climate benefits:
When the Clean Power Plan is fully in place in 2030, carbon pollution from the power sector will be 32 percent below 2005 levels – or 870 million tons less carbon pollution.
Reducing exposure to particle pollution and ozone in 2030 will avoid a projected 1,500 to 3,600 premature deaths; 90,000 asthma attacks in children; up to 1,700 heart attacks; 1,700 hospital admissions; and 300,000 missed school and work days.
From the soot and smog reductions alone, for every dollar invested through the Clean Power Plan – American families will see up to $4 in health benefits.
Due to increased energy efficiency, the Clean Power Plan is projected to reduce electric bills by about $7 per month by 2030. 
State-Specific Goals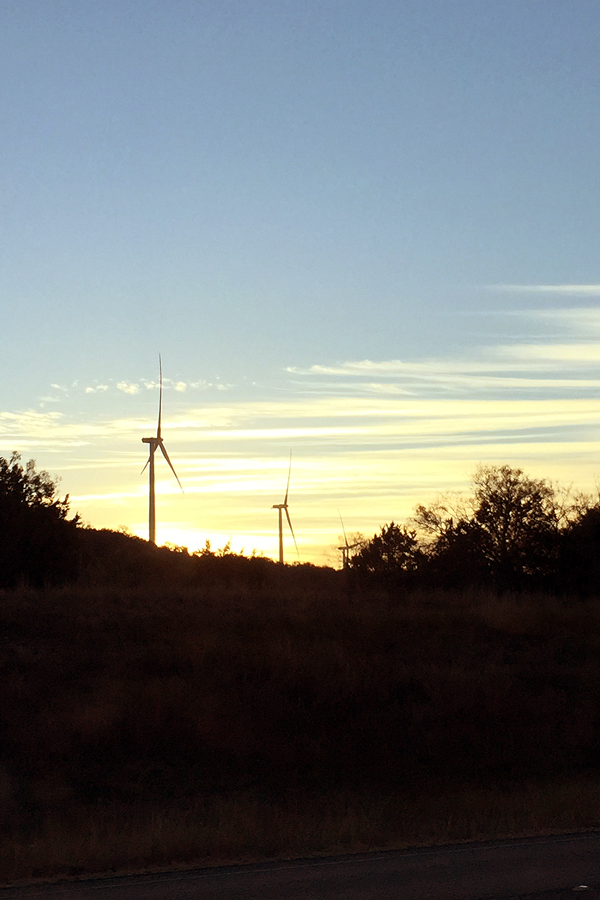 The plan sets state-specific goals for reducing CO2 emissions from the power sector in order to allow the states flexibility in meeting the reductions targets.
There are many ways states can cut their emissions, including:
Installing new clean energy such as wind and solar power;   
Shutting down high-polluting coal plants;
Improving the efficiency of fossil-fuel power plants;
Making homes and buildings more energy-efficient;
Enacting a state-level tax on carbon pollution.
A Look at Texas
The carbon pollution reduction goals for Texas are moderate as compared to other states. Texas emits the highest amount of carbon pollution in the country. In the plan, Texas is expected to reduce its carbon pollution by 34 percent by 2030. Because of our use of wind and natural gas, Texas is already moving closer to the new EPA target.

Taking Moral Action on Climate
The Rev. Canon Sally G. Bingham, President and Founder of Interfaith Power & Light, says in a statement about the Clean Power Plan: 
I applaud the EPA for moving forward with these landmark rules. It's an important step in addressing climate change, which is not just a matter of science or policy, but one of faith. Congregations across the country are responding to the moral obligation to care for creation, so I suspect faith communities will be a primary voice calling on their leaders in Congress to support this rule.
Call Congress to Support the Clean Power Plan
Senator John Cornyn: 202-224-2934
Senator Ted Cruz: (202) 224-5922
Find out who your Congressional representative is here. Then contact that office directly, or call the main House switchboard: (202)225-3121.