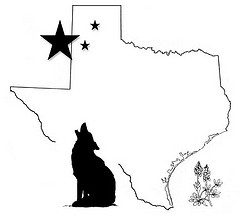 Texas is a big state! In order to provide an effective religious response to our environmental challenges, we need local teams on the ground in cities and regions across the state. Texas Interfaith Power & Light (TXIPL) supports the development of local, interfaith environmental networks—and is coming to Fort Worth on March 5th and Dallas on March 6th to begin conversations there.
Over the last 18 months, Interfaith Environmental Network (IEN) – the Austin Chapter of TXIPL – has really taken off, creating a workable model that we believe can be replicated in other areas of the state. When we come to Fort Worth, Dallas, and possibly other cities soon, we will share IEN's story—and then focus on the needs and interests of your community and explore how we can work together to create an effective local network.
Please be part of the conversation! Come to the meeting in Fort Worth on March 5th, or Dallas on March 6th. Invite others from your religious community to attend with you. RSVP for either meeting by e-mailing Amanda.
If you live in another city or region and would like to schedule a visit, please send us an e-mail or call us at 512-472-3903.
To learn more about why we think these local networks are so important, read this.
For detailed information about the upcoming presentations in Fort Worth and Dallas--including language you can use in newsletters, bulletins, and e-mail messages--visit the event pages on our site:
Fort Worth Information Page                   Dallas Information Page
You can also view the facebook event pages, and be sure to invite your friends:
Fort Worth facebook event                      Dallas facebook event