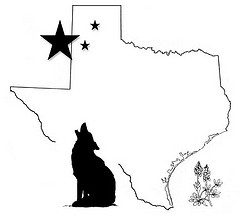 Many of our local TXIPL groups will take a summer break in July and August, but before they do, they have great forums lined up for the month of June! Read on for more info about June programs in Austin, Fort Worth, Dallas, San Marcos, and San Antonio.
Want to learn more, or help start a local TXIPL group in your area? Great! Please email us.
Tuesday, June 4th - Austin
"Coal, Health, and You" - Featuring Chris Masey, Executive Director of Austin's Physicians for Social Responsibility, and Dr. Elliot Trester, speaking about the effects of environmental degradation--especially coal and global warming--on human health. 7:00-8:30pm, Highland Park Baptist Church.
Monday, June 10th - Fort Worth
"Religion and the Environment" - Featuring a short video from the PBS "Religion and NewsEthics Weekly" program that highlights the work of Interfaith Power & Light, followed by Catholic and Jewish perspectives on caring for God's creation and conversation. All are welcome! 6:30-8:00pm, First Congregational UCC.
Monday, June 17th - Dallas
"Water Action for North Texas" - Join Dallas IPL for dinner and a round-table discussion about the findings from our recent conference on water issues in North Texas, and prepare to draft a letter in support of water recycling for the Dallas City Council. We need your input! Bring simple food to share, vegetarian preferred. 7:00-8:30pm, Unitarian Universalist Church of Oak Cliff.
Thursday, June 20th - San Marcos
"Creating San Marcos IPL: Next Steps" - In May, people came together for the first time from cities in Hays and Comal Counties to learn about building local, interfaith, environmental community. Now, we'll come together to determine next steps for real and hope-filled action. Please join us! 7:00-8:30pm, UCM Wesley Center.
Tuesday, June 25th - San Antonio
"Legislative Wrap-Up" - What happened with environmental issues like parks funding, food, and water during the recently-completed Texas legislative session? Join us to hear a summary from David Weinberg, Executive Director of the Texas League of Conservation Voters. All are welcome! 7:00-8:30pm, San Antonio Mennonite Church.
Need more information? Want to learn more? Email Yaira or give us a call: 512-472-3903.