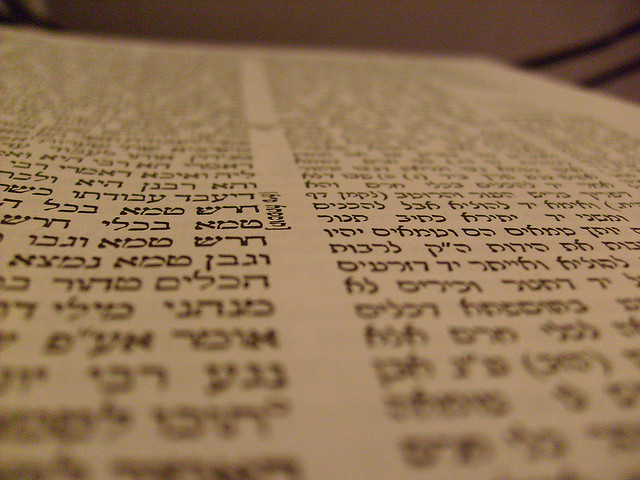 We are delighted to offer a study guide to discuss climate justice in Jewish communities, just in time for Yom Kippur and Sukkot, holidays that invite us to focus on themes of repentance, corrective action, and our relationship with other people and God's creation.
Rabbi Daniel Swartz, spiritual leader of Temple Hesed of Scranton, PA, wrote this study guide, "Laudato Si and the Sages: Reflections on Climate Justice," which connects the Pope's encyclical on ecology with Jewish wisdom and teaching. It features selections from the encyclical paired with a variety of texts from the Jewish tradition, and includes a discussion guide and suggestions for ways to take action. Download the study guide here.
In Rabbi Swartz' own words of introduction:
Dear Colleagues and Friends,

Shanah Tovah!  As you prepare to welcome 5776, I invite you to connect with one of the most notable faith events of the year – Pope Francis's visit to the United States just after Yom Kippur, during which he will speak about his encyclical on climate change and justice, Laudato Si: On Care for our Common Home.  At this time of year, as we reflect on how we have treated our fellow human beings and how we might better live up to God's expectations of us, we have a special opportunity to examine our relationship with all of God's creation – and the Pope's encyclical provides us with an excellent way to do just that.

To that end, I've selected a number of excerpts from the encyclical and paired them with Jewish sources ranging from the Tanakh, to midrashim, to Heschel, to rabbis of today. Here at Temple Hesed in Scranton, PA, I will be using this text study, "Laudato Si and the Sages: Reflections on Climate Justice," on Yom Kippur afternoon, and we have invited the press and other faith communities as well. Please use it however it might work best for you: at High Holy Day Services, at a multi-faith gathering, at a social action weekend etc.

The texts are presented in two formats. The first is a more complete four-page selection, designed for in-depth or multi-session discussions; it can be studied in a larger group setting, in hevruta, in small groups or in some combination. The second is a single page of texts, meant to serve as a ready-made one-hour program. In both formats, I've included questions on each topic highlighted by the texts, as well as some summary questions. 

I also hope this text study will inspire further action to combat climate change. To help with this, some "next steps" are presented at the end of each discussion guide. 
Many thanks to Rabbi Swartz for compiling the guide, and to him and our friends at Pennsylvania Interfaith Power & Light for sharing it! If you have questions about how to use this in your community, please email us.
Download the study guide here.
____________________________________
Above photo used courtesy of Chajm Guski via Flickr Creative Commons.